MARSDEN PARK MIXED COMMERCIAL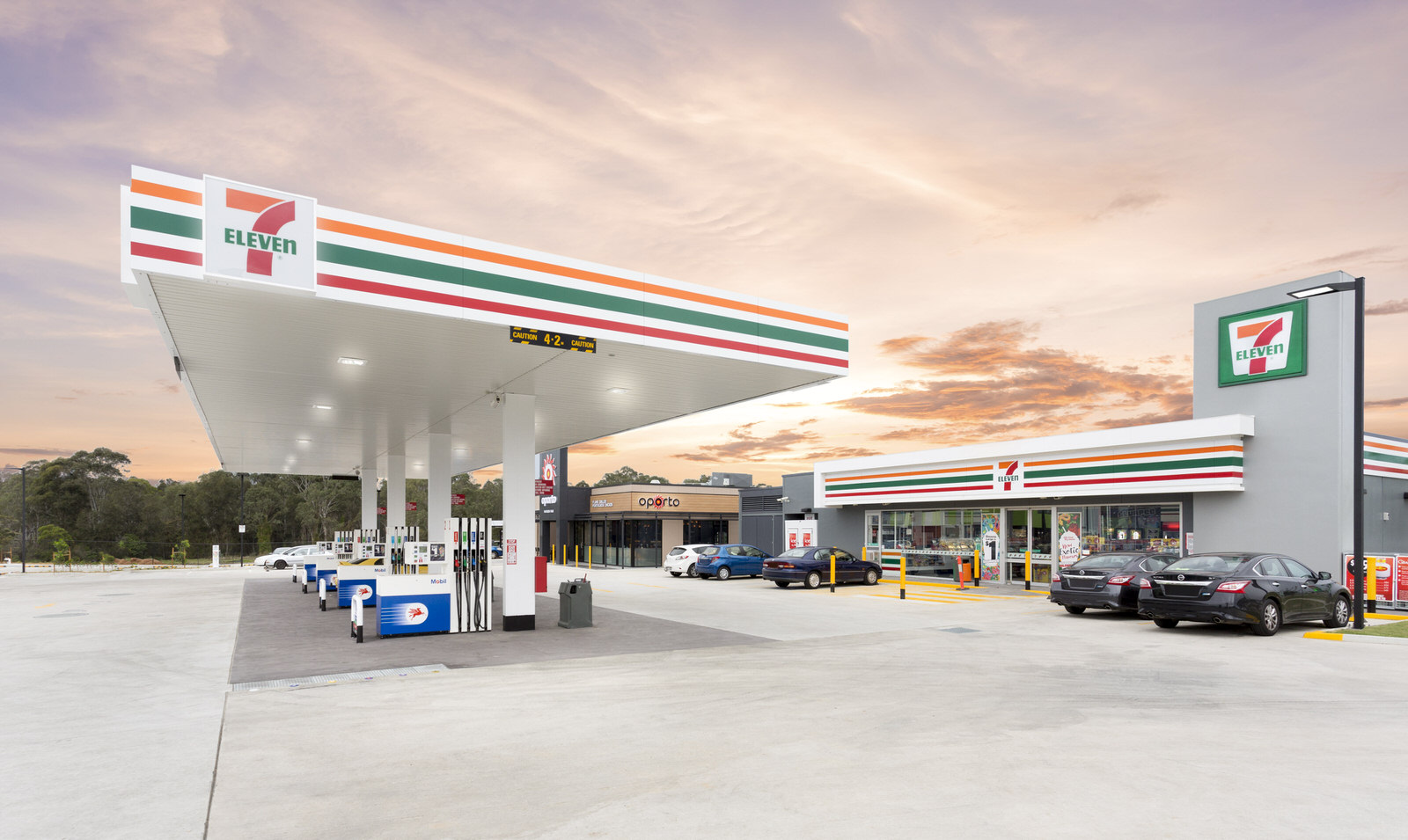 This will represent our fourth project venture working on behalf of Isaac Property. This undertaking involves the delivery of; a 7-Eleven service station (plus retail), an Oporto's, a Starbucks, a Gymnasium and four additional outlets. Working closely with D+R Architects, Quasar delivered a project to the vibrant strip of Marsden Park Commercial precinct in October of 2017.
Location: Marsden Park
Client: 7-Eleven,
Oporto, Starbucks
Cost: $7m
Continuing our ongoing relationship with Isaac Property, our specialist mixed retail development division, have undertaken this significant Casula project. With 6 separate outlets to this project (Coles Express, Hungry Jacks, Domino's Pizza, Zambrero's, and a gymnasium). The site has been a hive of activity since breaking ground and opening early July 2017.
Location: Casula
Client: Isaac Property
Cost: $6m
Fosters Australian Wine Distribution centre
Located in Glendenning NSW, the 6,500m2 Fosters Australian Wine Distribution centre, designed by Drummond + Rosen Architects, is constructed with a portal steel frame and wall cladding comprising a combination of tilt-up masonry and PIR insulated wall panels.
Location: Glendenning
Client: Fosters
Cost: $8m
SOUTH NOWRA MIXED COMMERCIAL
The Development consists of a Coles Express Service Station, Hungry Jacks, Subway and the Masters Building.
The project entails major services infrastructure works such as Telstra, Optus, Sewer and road modifications. The landscaping works for the development are somewhat rather unique in its ecological sustainability by the construction of 5 large Frog ponds to home the endangered Golden Bell Frog.
Location: South Nowra
Client: Coles Express, Hungry Jacks, Subway
Cost: $24m
In conjunction with Isaac Property, Quasar delivered our third 7-Eleven Service Station and associated retail outlets to the South Coast of NSW. Located on the Princes Hwy, this highly visible location will also contain commercial spaces for future business activity.
Location: Albion Park
Client: Isaac Property
Cost: $5m
$398 Million over 46 commercial projects.
ING Office Fitout CBD: $2M
Centrelink Blacktown Building: $10M
Suncorp Office Fitout: $1.1M
Condell Park Factory: $5M
Stocklands Hotel: $4M
Cold Storage Greenacre: $8M
Boeing Head Office CBD: $1.3M
Australian Jockey Club: $2.6M
Broadway Hotel Ultimo: $1.2M
Tilley Lane Offices, Frenchs Forest: $5M
WEA House Sydney: $3M
Kookaburra Hotel Canley Vale: $1.1M
Chisolm Meat Processing: $9M
Yeo St Offices Neutral Bay: $2M
OSI international offices: $5M